Ian MacCulloch
Ian graduated from Northampton School of Art with an M.A. in Printmaking and embarked upon a successful career as a teacher, later combining this with work as a designer and artist. Today Ian is recognised for his distinctive style of oil painting and vibrant printmaking.
Much of Ian's work is concerned with the representation of the English landscape in all its diversity. As a subject, he find trees particularly interesting and his work focuses on the atmospheric qualities of light at sunrise and dusk. The light at these particular times of day is both evocative and revealing as texture and colour are enhanced.
Ian also produces animal etchings and woodcuts, which, as well as the landscape work, includes hares, cats and owls.
Ian's work has been exhibited widely including the Royal Watercolour Society (RWS) and Royal Academy (RA) Summer Exhibitions.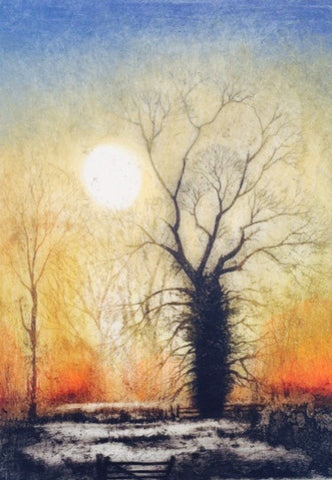 Artwork